Ugh…week 5 of our stay at home order in Ohio started this morning. I'm sure you can relate to my 'blah' feelings towards this new normal. At first it wasn't awful, we were all together and we were making it work and finding creative ways to stay busy, aside from our strange new work days. But now my closets, pantry, and cabinets have been cleaned out and reorganized, my walls (mostly) touched up with fresh paint, toys organized and donated, and I'm taking more walks than ever, so where do we focus our minds this week? I've got some ideas…
What to Watch
Other than the news, and honestly, I have always been a news junkie, I didn't always have much time to watch shows I liked because either the kids commandeered the TV with far too many episodes of Hannah Montana (McKenna is STILL watching these…someone help!) or we are preoccupied with whichever Cleveland (or OSU) sports' team was on. Well, with sports' cancelled currently and my chores actually completed (mostly) once the kids are in bed or when I need a breather, here is what I have been loving!
Good Girls (Netflix)
My new favorite show, it's been around for 2 seasons now and only 3 episodes in, I would describe it as a less dark, more humorous version of Ozark. The basic premise is that three women/housewives are looking to save their families in some way and end up robbing a grocery store (don't worry, I'm not giving anything away there). They get MUCH more than they bargained for, in money and trouble. I like the show because it gives you realistic scenarios that make you question what you would do to save your children, your marriage, etc. if given the opportunity, and there are always twists/surprises/and sarcastic humor, which is a MUST for me! Give it 10 minutes (not even), you'll get sucked in.
Schitt's Creek (Netflix)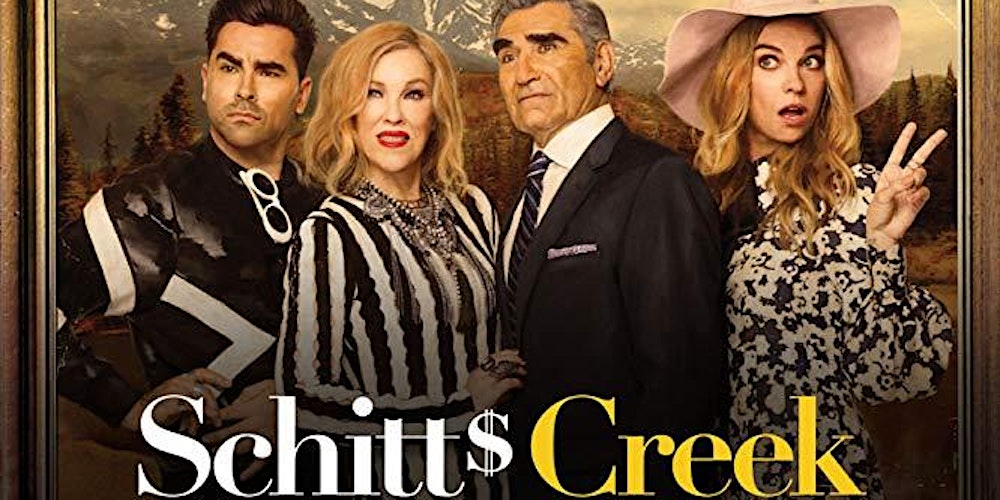 I flipped this on one night when Justin had to work late because everyone I knew was making references to David and though I didn't understand the references at the time, the snarky delivery and ridiculous clothing made me sure we would be immediate besties. I was right. I made Justin watch it from the beginning with me (it's a show you don't mind re-watching!) and he promptly (research nerd/guru that he is) read all about the creation of the show. Written and created by Eugene Levy and his son, Daniel, they took the idea of a reality show about ga-jillionaires (like the Kardashians) and then posed the question: What would the cameras see if one day the family lost everything? It's at times sweet and heart felt, but especially hysterically funny. I honestly cannot decide which character I roll with laughter at the most. From the first "Ew, David" you will love this family and their many quotable lines just like you loved The Office, trust me.
The Stranger (Netflix)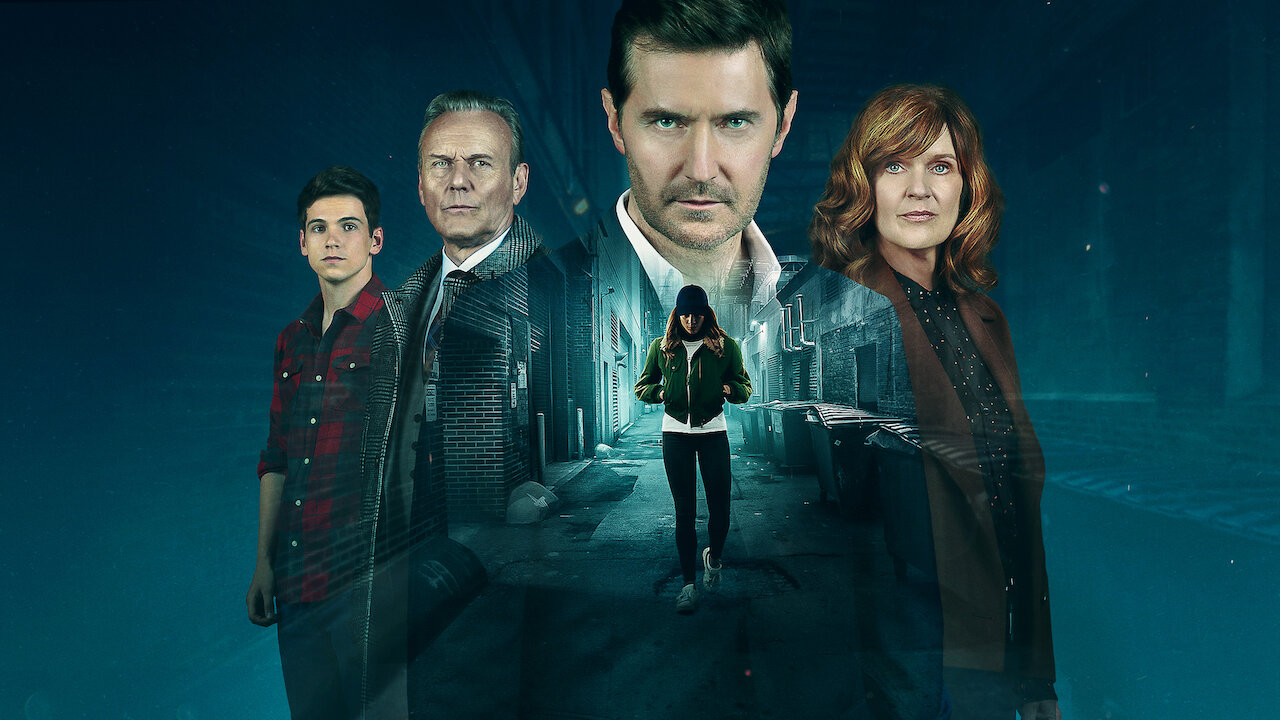 I'm only a few episodes into this and of course Justin lost interest (I blame it on his over the top beauty sleep)immediately, but I like this one for the treadmill (as in, I actually look forward to working out when it involves a mystery!) This story has taken extremely confusing twists initially, but I'm starting to see how the characters and storyline intermingles. I'm hoping it continues to explain itself, because I really like shows that make me think and then throw me curveballs. The overall story is that the wife faked a pregnancy and when the husband finds out, she refuses to explain and then vanishes. At the same time, there are other storylines taking place with their teenage children that involve a drunken bonfire get together and a llama head, as well as another woman being blackmailed with pictures of her college-aged daughter on what I would consider a gold digger site. Like I said, confusing and a bit unbelievable, but I'm hoping as the show progresses I figure it out. I love solving puzzles and so far this one has me intrigued.
Morning Show (AppleTV)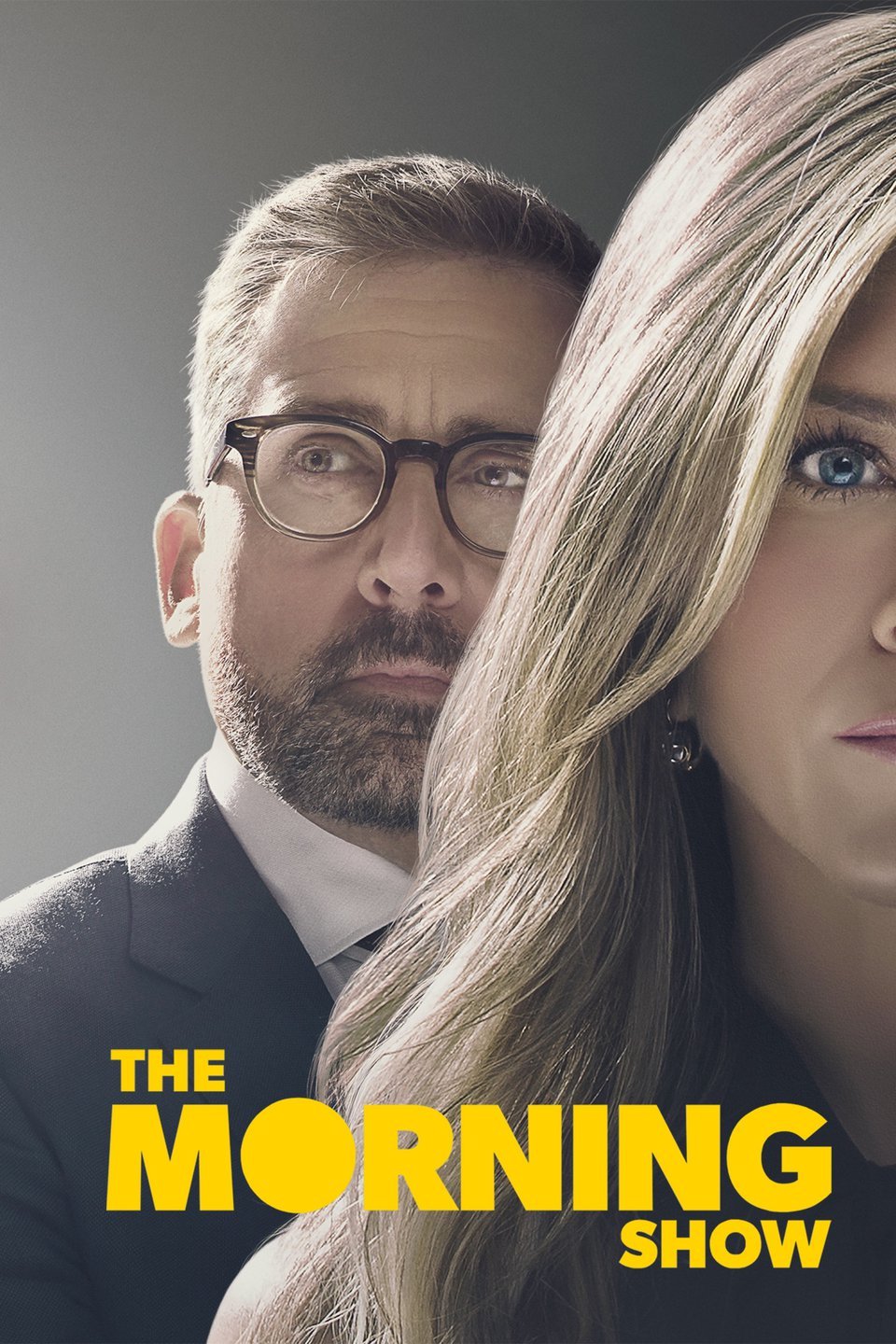 I swear they created this show based on what happened to Matt Lauer during the #MeToo movement, but they claim otherwise. Basically, you get a behind the scenes view of what happened the day the news about Lauer (not the name of the similar role played by Steve Carrell) and how it was handled. As a self-proclaimed news junky, I appreciate all the behind the scenes as well as the reality of what happens when the cameras aren't rolling, and how the fallout affects all aspects of people's lives. I'm only a few episodes in, but I will finish the show because if nothing else, those who know me well know I don't pass up a Jen Aniston anything!
Homeland (Showtime, Hulu, or Amazon Prime)
Okay, this? This is probably one of my favorite shows EVER. If you have any interest in government, watch this show. I often asked Justin 'Do you think that really happened and we just never knew about it?' only every other episode. Throw in an amazing Claire Danes as the crazy but genius lead, and her star-crossed friend/love interest in Rupert Friend (who is just too pretty to NOT admire) and you will be pulling an all-nighter on this binge-worthy series.
Jonas (Disney+) When your kids won't nap and are driving you crazy…
Well, most of my waking life involves being at home with my girls these days. This is one show, although a bit dated, that won't make you want to rip your ears off (again, I'm looking at YOU, Hannah Montana). The show follows the three famous brothers as they navigate high school, first loves, fame, and of course includes their music. They are goofy and the antics are a bit much, but it's something that keeps both my 9 and 4 year old occupied and I don't cringe when I hear them talk or sing, so there's that. Other acceptable options in our house are Jessie and Austin and Ally. They somewhat remind me of my Saved by the Bell days!
What am I missing out on (besides Tiger King, which I have started, but it's not OMG a must for me. We'll see. I'll probably finish it or at least give it a few more episodes since everyone else seems to be enamored)? I hope you are all continuing to find ways to combat the insanity of our lifestyles currently. Over the next couple of weeks I will be back to share book must reads, recipes, and any other ways I am fighting the urge to return to bed and throw a blanket over my head until September!