Well into day 5,250,323 of this sit at home on your butt and check the pantry for something new to eat every 5 minutes (sadly, it's not just the kids), I have quickly adjusted my go-to clothing options. There is no reason to be all dressed up (and by dressed up, I mean even in jeans) each day, so most days I have taken to 'getting dressed' in my lounge or workout wear. I thought I would share some of my current go-to options since there is still one thing we can all do: Online Shop!
Leggings
Colorfulkoala is a brand you want to know if you don't already. Their leggings are reasonably priced and so comfy! These leggings are great for the constant walks I seem to be always taking with the girls these days! They are super soft and silky and I love the fit (they run TTS). I would only caution you to avoid sitting on any cement directly, because the material will catch. Otherwise, great for working out or just considering it. I love Express's Sexy Stretch leggings for day to day wear; They are reasonably priced (on sale AT LEAST every other week) don't lose their shape or fade in color, and if you're a shortie like me (5 foot barely 3inches here!) go with the crop version and they won't bunch at the bottom! Other options that I have heard amazing feedback on are Amazon's Core10 brand. I see another purchase in my near future!
Lounge-worthy Bralettes
It's been awhile since I have opted for and found a good fit at Victoria's Secret for bras or swimwear, but their PINK brand's new Gym to Swim options have me taking another look, especially since they are on sale at 2/$39! I recently purchased this option for the summer (more for lounging or running around with the kids, but you can wear it to the pool as well). Their in-store color options were limited to the olive green, so I will be ordering online to get the coral and the black ones as well! Other bralette options I am loving right now are these vintage bralette options from A&F (so soft and secure, but in no way uncomfortable and trust me, I've been on the perfect bra hunt for a LONG time!) or this option from GAP. My only gripe with the GAP option is their lack of padding, I need SOMETHING to feel a bit less self conscience in public.
Joggers
I had acquired only a few pairs prior to my stuck at home, don't want to wear real clothes stint. I have to say, I'm not sure how I can convince myself to going back to non-stretchy pants after this (surely all of the cake and cookies, along with Taco Tuesdays cannot be to blame?!). But seriously, regardless of your queso status (no comment), here are some amazingly soft and comfy brands you can enjoy, no matter the season (or quarantine!)
This brand from Target caught my eye and I keep coming back. The product from Stars Above is soft, cozy, and doesn't shrink! I have these joggers in the light grey and they are fairly TTS, though if you are looking for a bit more fitted, I'd drop down one size. I am also considering jumping on the jumpsuit bandwagon with this fabulous option, no pun intended, but feel free to give me credit. I feel a light grey theme going on in my life right now, I blame the weather.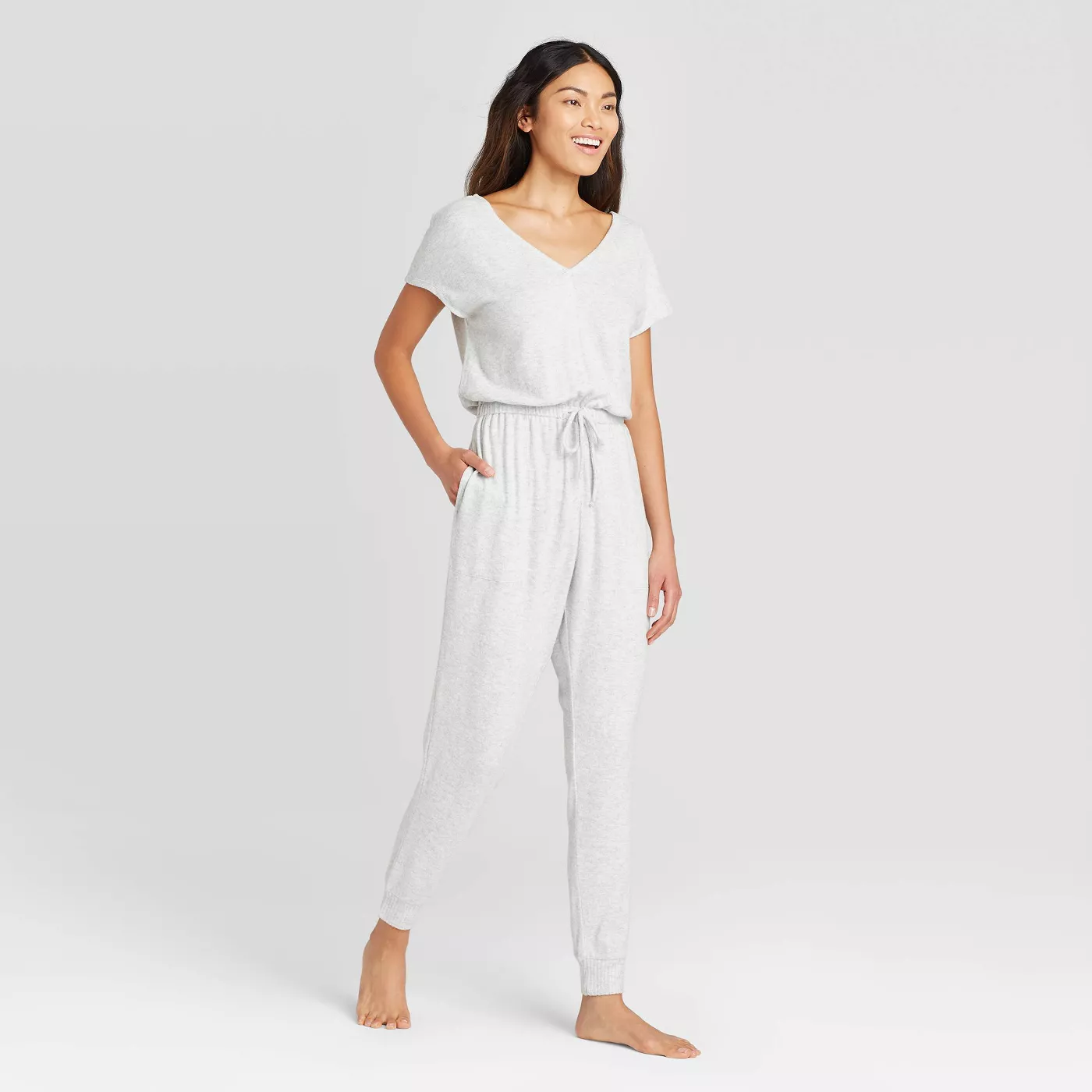 Also, THESE are on order compliments of my birthday gift card from my brother (Thanks Adam!) in a size small. I purchased the pants version, but if we are stuck at home much longer, I'll be heading back for the shorts' set!
Other than working, surfing the web, and washing endless amounts of dishes from my constantly-grazing children, I can't say we've been up to much. How are you keeping the crazy at bay? I'd love to hear all of your secrets!